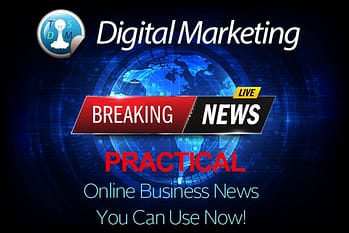 June 2019
Gmail's Lead Designer Fixes Gmail
The free Chrome extension Simplify will give you the Gmail you want.
Here's a free Chrome extension called Simplify, where all the extraneous folders and functions overloading Gmail seem to melt away, leaving you with a calm screen and nothing but your messages. It's understatedly beautiful, and every button just seems like it's in the right place.
https://www.fastcompany.com/90338929/the-former-lead-designer-of-gmail-just-fixed-gmail-on-his-own
---
Social Advertising Channels 2019: Growth, Trends, Spend
This new report finds that spend on Pinterest ads is up 107% since last year, and Instagram ad spend up 44%. Meanwhile, CTRs have fallen by 37%. Key insights for winning channels in social advertising in 2019.
https://www.clickz.com/social-advertising-channels-2019-growth-trends-spend/238772/
---
5 B2B Sales Tools Your Team Needs for Rapid Growth
While email continues to be the top choice for lead nurture and customer onboarding, emergent communication channels and media formats are slowly changing the game.
Video, for instance, went from being a useful part of a strategy to a central one. A newer and more focused emphasis on customer engagement is also reshaping the way companies interact with their clients, as sales, marketing, and customer success continue to merge. This increased focus on longer-term, customer-centric sales relationships means that many B2B firms will need to change their marketing and lead generation strategies.
https://www.jeffbullas.com/b2b-sales-tools/
---
How To Become A Digital Minimalist
Podcast: How and why many of us have developed an unhealthy relationship with our digital behaviors, and how we can learn to put down our phones and engage in more meaningful leisure activities in real life.
https://ducttapemarketing.com/digital-minimalist/
---
Six Ways to Improve Your SEO with Keywords
SEO is historically associated with keywords, and getting them right is at the heart of promoting your website. But how do you know which keywords to use and how to use them?
In the past, keyword stuffing was the most important SEO strategy – as long as you got those identifying words into the document (over and over and over again), your page would get a high ranking.
With our complex ranking algorithms in play today, though, that won't work – and will even get your page bumped down the list. In this ecosystem, you need to do more to get ahead.
https://readwrite.com/2019/05/20/the-language-of-seo-identifying-and-implementing-central-keywords/
---
21 Ways to Triple Your B2B E‑Commerce Conversions
We know that the average e-commerce conversion rate is between 2 percent and 4 percent; but we don't want to be average, do we?
https://moz.com/blog/triple-b2b-ecommerce-conversions
---
8 Ways to Improve Your Video Marketing Strategy
Video has become so popular that it now accounts for about 80% of all consumer internet traffic. And the volume of mobile video consumption increases by 100% every year.
Here are 8 ways to improve your video marketing strategy, and increase engagement with your ideal clients.
https://www.socialmediatoday.com/news/8-ways-to-improve-your-video-marketing-strategy/555316/
---
12 Awesome Video Tools for Content Marketers
64% of customers make a purchase after watching branded video content — and social media video content inspires 12-times as many shares as image and text based posts combined.
Plus, the brain processes video up to 60,000 times faster than it does text, which means the right clip could help you make a more emotional connection with potential customers.
For these reasons, content marketers need to "up" their game when it comes to video — and to do that, they need the best tools they can find.
https://www.convinceandconvert.com/digital-marketing/video-tools-for-content-marketers/
---
39 Sales Email Subject Lines That Get Opened
"Hoping to help"
"We have [insert fact] in common …"
"Idea for [topic the prospect cares about]"
"10 mins — [date]?"
"Do not open this email"
More…
https://blog.hubspot.com/sales/sales-email-subject-lines-that-get-prospects-to-open-read-and-respond
---
The Complete Guide to On-Page SEO
Discover the on-page factors that can make or break your SEO success.
https://www.searchenginejournal.com/on-page-seo/
---
How To Set Up Google Shopping: A Complete Guide
if you're in retail and you're not advertising your products through Google Shopping, you're missing out!
https://www.hallaminternet.com/how-to-set-up-google-shopping/
---
How to Keep Your Copywriting Skills Fresh
Sometimes the world does give me a little nudge
Like the time I was introduced to a small group of young copywriters at a conference. They were polite and pleasant enough.
But after a couple of minutes, I realized they were feeling a little uncomfortable with me standing there.
And I thought:
"OMG … these guys think I'm too ANCIENT to be worth talking to about copywriting!"