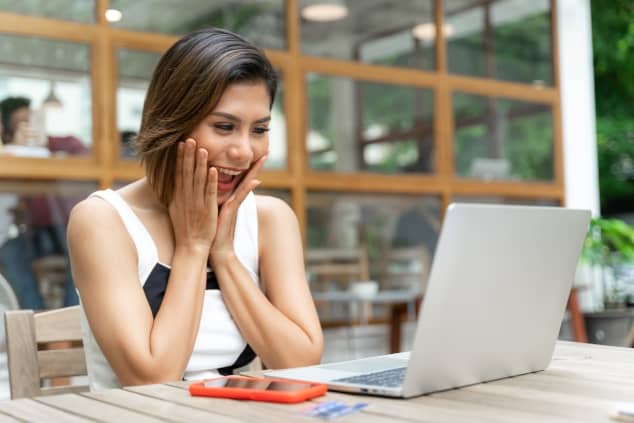 Every day thousands of folk think about how to start a small business online. Then they may think, starting an Internet home business can be a very challenging project. Where and how to get started can also be a major hurdle to get past. They think of the learning curve they may have to go through to learn about business online. They may feel, the idea of starting any business for the first time is just an impossible dream.
On the other hand, they may have the misconception that starting an online business from home is as "easy as pie". Having these trains of thoughts prove to be challenging to your success online more times than not. Instead of helping those thinking of starting an internet marketing business, that way of thinking only holds folk back from getting started at all. What about you?
What if I told you that starting a business online doesn't have to be an impossible dream for you. Just suppose, you could actually begin an online business of your choice. That starting an online business at home may not be as easy as pie. But you could actually start a small business online with very limited experience and know-how right now. You could still be successful at building up a very productive, long-term business online. Suppose you could reach your goal for a full or part-time income from home online? If that sounds interesting? Well, read more.
First, let me say that there are lots of methods, models and online business systems to make money online. You'll find that with a little experience and your imagination there's no limit to finding profitable niches and income streams. I won't be talking about that today though. But I'll be talking about ways you can successfully make the method, model or system that you do choose work.
Learning The Guitar and Online Business
F.Y.I. A fast customer service department can have a huge positive impact on an internet marketing strategy. Online business moves quickly and online customers are quick to grow dissatisfied.
Consider this example; suppose you wanted to learn how to play the guitar. What steps would you take to get started? Well, first of all, there may be some book learning that you could do. You may also want to get some advice from experienced folk who already know how to play. That's all great, but all by itself, it won't make you a great guitarist, no, it'll take more. What will actually get you playing well is you practicing playing the instrument itself.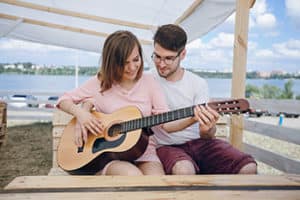 Yes, you should use the information and advice learned from the books and other guitarists to apply to your practice sessions. Use of those resources combined can be very a very effective learning method.
Even then you won't become an expert overnight. You'll have to continue your training and practice if you expect to become a master at playing the guitar. This will take a great investment of your time, hard work and effort. But if you want to learn it bad enough, this won't be a burden or obstacle for you. The investment will pay off in the end. See my point? The same learning principles will apply to become a great internet marketer.
The point
To research, discover, and master each essential of internet marketing may require lots of time. In case you were to wait until you learned all the things there were to know before starting your business, you're likely to find that important newer methods have developed in the internet marketing field in the time you've been occupied studying. If that would happen, you would have to then take more time to learn even more.
F.Y.I. Use local business directories. Many online business directories will provide free listings.
Here are a few useful suggestions to you; Yes, certainly learn about some essentials by doing some reading. Do enough research so that you understand what type of web marketing you want to do. Identify your profitable niche. Figure out what plan of action you may want to work with. Choose a proven internet-based business model to get started with. The most important step is to get started. Here's how you'll learn and obtain the knowledge you'll need to be a profitable web marketer and make money online.
Learn from the mistakes you make
You're definitely going to make some mistakes. Believe it or not, you'll learn faster by making mistakes. The great thing about making mistakes is that you're going to use these slip-ups in a positive way. You'll learn to use the mistakes you make as stepping stones to learn how to correctly build a profitable business online. This enables you to understand various ways, techniques, and methods of performing website marketing using a real hands-on approach. Believe it or not, you can actually learn more, faster by making mistakes. The trick is to make the mistake only once and move on. What's a better way to learn than by actually doing the task?
F.Y.I. A great marketing tip is to keep everything about your online business professional. If you've made the effort to build your site you should follow through and get a professional email address as well.
Practice isn't going to always make perfect, however, it really will make you much better. Can you see how learning how to actually make money online yourself also has a good deal in common with learning how to play the guitar on your own? They both will require you to practice alternative ways and approaches. Then you'll need to adjust to, adapt, and spread out your experience as indicated by your progress.
You have to be Fearless When You Start A Small Business Online
F.Y.I. Even though you might be running a business that is totally online-based, do not overlook the traditional ways of marketing. Things like conventions in your industry provide a great venue for marketing your online business and to meet others in your field.
It shouldn't come as a surprise that you'll be somewhat unsure of yourself when you're just getting started. Considering that you're going to be stepping into a world in which you're not familiar. There will be new lingo to learn, the proper use of various software, and finding resources essential for operating a profitable web-based business.
Furthermore, you'll have to figure out how to execute the numerous essential duties that make money online. You'll have to, generate targeted web-traffic, send e-mails, create relevant content, develop a subscriber base and much more. In the beginning, even the task of getting started can appear to be very demanding or even impossible for you to do. But remember to be fearless, never permit a task to scare you away from your goal.
Also, consider this, you won't have to know every aspect of digital marketing strategy to get going. You can learn as you go once you have a grasp of the basic principles. What makes it even better is, you're going to be learning by means of actually doing the work while experiencing and enjoying the rewards of investing your time and effort. While this way can take somewhat more energy and effort, you may not even notice the difference.
Learn to Overcome Challenges
F.Y.I. Establish a presence in a social network. Social networking is a very effective tool in marketing your online business.
If you should run across any challenges, (and you will) you'll more than likely be able to find solutions by searching the internet. Online business information comes in numerous assorted forms like; e-books, reports and more which you could download for your convenience. The one important thing to remember is to apply your remedy immediately. Don't allow a problem to turn into something which stalls your progress starting your web business. Continue to keep it moving forward!
There are various methods that you could utilize to help you complete tasks that you don't fully understand yet. One of the best ones would be to check out one of many web marketing community forums on the net. At these forums, you'll find effective strategies regarding your marketing questions. These types of user discussion forums are an excellent learning resource, a powerhouse of web marketing knowledge and guidance.
F.Y.I. Starting a blog for your online business will help you to have discussions with your customers. Readers will be able to comment on your articles.
By signing up, and posting your queries in the forums you'll be assisting yourself as well as other DIY web entrepreneurs. Many users in the forums have got precisely the same obstacles as you do.
There are many more experienced internet marketers in these forums who'll provide remedies to a lot of your problems. Why? Because you'll be assisting them in their efforts to make a reputation for themselves. as somebody who is a specialist and has credibility on that specified topic. You'll, in turn, help people who ask questions that you have the answer to. Remember this, the reputation as an expert goes a very long way to attracting business in internet marketing. This is certainly a highly potent reason for individuals to present you with good helpful information, solutions, and useful advice.
Speed Up The Internet Home Business Learning Process?
F.Y.I. If you are using an email list to market an online business or product, be sure that all of your emails are readable without having images enabled. Many types of virus protection software prevent any files from being automatically downloaded when you open an email, including images.
Can you speed up the internet home business learning process? You most definitely can, having said that, it costs. Lots of folks that start an online home business do so with a budget of just about $0. A productive profitable online enterprise has been in many cases brought into this world starting out with this no money investment. The setback to starting with $0. is this, it requires far more time to secure a very good income.
There's nothing bad about starting out with little to no money. The truth is, several of the current number one online gurus began on a $0 budget. However, for those folk that do have the money to invest, you may find yourself not only learning quicker if you do but earning quicker as well.
You'll need to find an internet marketing coach or mentor that has had success in business. Use of a coach will be a more personal approach to starting an internet business. A good coach will take you by the hand and show you step-by-step the task you need to do. Also important is, your coach will show you how, when and why you should do specific steps. This is a lot easier than going it alone because it removes so much of the trial and error that happens when you do it yourself.
F.Y.I. Many online business owners claim not to have time to blog, but the truth is, you do not have time to not blog. Anything you would put in a newsletter can go in a blog.
So for varying amounts, you can find a coach that will not only "show you the ropes" so to speak, but more importantly, keep you accountable. A coach will make sure you complete the tasks needed to get your online business up and running. By keeping accountable you'll get more done in less time, the right way. Please be advised, that the best internet marketing coaching can cost you. Internet Marketing business coaching can start at around $300 – $600 for group coaching or $1000-$10,000 or more for one on one. The length of these courses will also vary according to the price and coach you choose.
Advantages of Getting a Coach?
F.Y.I. Good Internet marketing strategy takes a lot of planning. That planning should begin long before a business website is put online.
There are more advantages to getting a coach if you can afford it. A big advantage is, by having a coach you'll get all the encouragement you'll need to complete your goals. You won't need to visit forums, read reports or e-books from unknown sources to get your advice, help, and information. You'll get everything you need to know about building your online business "right from the horse's mouth" so to speak. That means you'll be getting it directly from an expert in the online business industry.
A coach will also be sure that you're not overwhelmed with information that you don't need. They
'll see that you get the information as needed to properly build a long-term successful business. Don't get me wrong, a good coach will allow you to make some mistakes. A good coach realizes that the best lessons are taught by you trying out methods and techniques on your own. However, they'll have your back and be there to help you if you should find a concept difficult to understand.
Not only can a mentor speed up your path to profitability, but they can also help build your confidence. Coaches will want you to know that you're capable of doing any task related to running your online business. The thing is, while you won't need a coach forever. It's good to know you can always call on your coach if a problem should arise that you need help with.
Suppose You Don't Have the Money for a Coach?
So you don't have the money now to get an online business coach. Being a DIY internet home business marketer is still within your reach. Just don't be intimidated by what you think you'll have to do. By jumping in, getting started learning the basic internet marketing skills while getting the right mindset you'll move a long way toward success. That means getting active, being hands-on getting started. You can't just read and read wasting precious time then never taking action or half-hearted attempts to make money online. That will never work!
F.Y.I. Once your online business is established, link your most profitable product pages directly to your websites homepage. Good sales will improve your site's reputation and bring you new traffic looking for these products in particular.
There are also a number of internet marketing courses and training's that are outstanding. Many of these trainings are developed by the same folk that provides the much more expensive one on one coaching. The best internet marketing trainings will walk you step by step through the tasks you'll need to do. These trainings provide the information and research you need to start to make money online.
Training comes in either audio, video, and text format or all of them together. Whatever platform that'll work best for your learning needs. Although these internet marketing training courses are an excellent alternative to having a personal coach, there's one noticeable disadvantage.
The disadvantage of Internet Marketing Training Courses
There's a disadvantage to learning from an internet marketing training course. That is, a personal coach will be in your life. Your coach will push you to do and finish critical parts of your training. But with most internet marketing courses you'll have to motivate yourself, you must be a self-starter and finisher. Being self-motivated is very difficult for some folk. Some people really find it impossible to follow through and do all the work required in such courses. So they fail. That's one big difference, you have to be accountable to yourself and to your business. You'll have to do all the work needed to get your home online business started if you ever want to make money online.
Conclusion? No, This is just the beginning!
F.Y.I. One good internet marketing practice is to offer rewards to repeat customers. Repeat customers already demonstrate admirable loyalty, and an online business that rewards such loyalty can only strengthen it.
Do you want to make money online? Then take action by taking the needed steps to start an internet home business on your own. You can do it like the many other successful entrepreneurs before you. Get started, the day will come when you'll have a vast knowledge of what it takes to make money online. Starting your internet marketing business won't take you a long time. You won't have to spend an arm and a leg to learn how either.
Matter of fact, as your business grows you'll learn that much of the tasks you've learned you can then outsource to others to complete. Outsourcing will give you more time to run the more important aspects of your business. Delegating basic tasks in your business allows you time to do the important things you want to do in life to really enjoy the digital marketing lifestyle.
What's awesome about it is, you'll learn from the ground up about what's involved in starting an online business. You'll also learn to start your business the right way. Now you'll be the expert, then you'll be able to show others how to do it as well. Then you'll have another way you can make money online from teaching what you learned, to "write your own ticket".
F.Y.I. One good internet marketing tactic is to build a profile for an online business's typical customer. This can be done before the business even goes live, in order to codify the business's intended customer base.
So, now you can see that becoming a do-it-yourself internet home business marketer can be done. Doing it doesn't require that you know everything before you get started. So you shouldn't be intimidated by what you have to learn. Don't let the fear of trying keep you from reaching your goal. You now understand that it's best to learn by doing, by "getting your feet wet" so to speak. That means taking action! Take one step at a time, put in the time, effort and practice. Just like that guitarist mentioned in this article, you'll become great at what you do.
Conclusion
Remember having an internet marketing coach is a great help if you want to speed up your journey. So do it if you have the budget. But also remember it's definitely not necessary because you can do it yourself if you have to have the right mindset. last. Bear in mind that learning about internet marketing is an ongoing process. There will always be something new to learn, not even the most successful internet marketers know all of it. Not even me. 😉
So, to continue making money online long term, you should keep on top of current internet home business trends. You'll continue being successful by visiting this website regularly. You'll get the best of useable information, resources, marketing tools, and advice to grow your online home business.