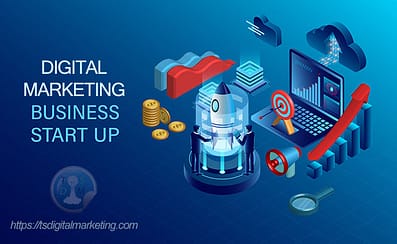 With the global economic outlook being bleak as it is, unemployment and loss of personal income at very high levels, thousands of individuals all over the world are looking to alternative methods to support themselves and family. One of the most considered options is starting an online business. Even in the best of economic times many individuals including you may find yourself being tired of working the nine-to-five job. You may be tired of your boss, tired of working to make someone else rich. You may yearn to work at home so you can be with your family more. Can starting your own Internet marketing business be the solution?
Many of the feelings mentioned above could easily be ideas for topics for promotions sent out over the Internet every day. These kinds of promotions make promises of using online marketing to get rich overnight by doing barely any work at all.
However, what is the real truth about making money online? Continue reading and you will discover some basic truths about starting a real online business based from your home. You will also learn just how to stay clear of the many exaggerations or hype and give you some facts about starting and running your own real Internet business. Let's get started!
It's true that there are many Internet marketing success stories about individuals who have made extraordinary amounts of money online, you have probably heard some yourself, or received emails telling you how you could become a millionaire just like them if you buy their e-book, software or become a paying member of their current program.
Watch Out For Scams
Maybe you have heard of MLM (Multi-Level-Marketing) programs, these were around way before everyone had access to the Internet, but since that time they have exploded in growth. Almost all of them will promise to make you rich if you "get in" or join up early by other people who join up after you giving you a portion of what income they make.
The main purpose for most of these types of so-called online business systems is to bring in new members and not to promote products or services, be cautious of them, these are more likely to be some sort of pyramid scheme or business scam.
Be Prepared to Work
One thing you should keep in mind about starting any kind of business, that is hard work and effort will be involved.
Most people have gotten the idea that starting a conventional business will include the hard work while on the other hand stating a business online won't. That kind of thinking may be understandable seeing that there are so many promotions claiming that their Internet marketing business system will make you wealthy with little to no work at all.
Please be informed now. Whatever type of business that an individual wants to start whether it is a grocery store or bike shop, the person will have to put in long hours everyday, and be willing to learn if that business is going to prosper. With an online home based business there is no difference. If you want your business to be successful you will have to put in just as much time, work, effort and learning as you would an offline business.
If you're looking for shortcuts or magic pills you are in for a rude awakening, only hard work leads to success. So the best thing to do is be prepared to invest the time and work needed for your business's success.
If you think you are this type of person then the Internet can be an awesome place to make an income.
Getting Your Business Started
So you may be asking yourself right now, just how do I get started? One of the first things to consider is what you are interested in. To stay motivated you should have a good interest in the business that you choose. So when your deciding what kind of online business you want it will be best for you to start by keeping in mind things you enjoy doing or have an interest in.
Getting Your Domain Name and Hosting
While some Internet businesses won't need a website the majority of them do, this is a good place to start. Whatever you will be promoting, products, services or other peoples affiliate products or services you will need a domain name.
It is not necessary to make your domain name a catchy phrase. Creating a domain name that includes keywords that describe your products or services will be most effective. You want to make it something that people can recall easily and help them find you online, besides your company name should go on the first page of your website.
Next you have to register your domain name. Even though there are many cheap registrars available don't use one just because it is cheap. Cheap doesn't necessarily mean good. What you should be looking for is good reliable service. Domain names these days can be registered for as little as $2. and as high as $40. depending on the domain name extension.
After you've gotten your domain name registered you are going to need a hosting account to house the website you will be building or have built for you. The web host provider that you choose should also be reliable and offer good services. Look for 24/7 technical support, ability to upgrade to a bigger better package having more services and options such as more disk space and band with for when your business grows. You want access to a control panel where you can arrange and edit your files.
It will be possible for you to start out with a minimal package but the more services your web host can provide the better because you will need the extras when your business starts to expand.
Set Up Your Website
You will now be needing a website for your hosting account. In this area you have a few different options, you can buy a ready-made website, or you can pay a professional to build one to your specific requirements and needs, then there is the option where you can do the research and learn how to build your own which will take some time, but save you money.
If you choose to build your own website you need to do it correctly, If your website is not designed with the proper optimization for the search engines (SEO) or it is not user-friendly being easy to navigate by your visitors this could only hurt your new business, So if you're a little skeptical about doing this task yourself either get the help you need or have it done for you by a professional web designer.
Do you need to have a beautiful, flashy or jaw dropping website to be successful? The answer is no, while having flashy introductions, graphics and dynamic content is great they are not the most important element to your success. The more important things for you to have to concentrate on is the actual promoting of your website as well as keeping high quality relevant content on your site. For your online business to be successful these are the key things you need to focus on.
Having a website with lots of relevant content rich with keywords that pertain to your products or services is very important. You don't need a flashy website but it should have a professional look and feel about it.
There are many places online where you can have this task outsourced if you choose or even have individuals who freelance bid on the job. This is a great way of finding a professional web designer to build your new website at a competitive price.
Promote Your Business
With your domain name registered, your hosting account for your website and your website taken care of, what will you do next? Well, Just because you have a website doesn't mean that people will automatically visit. This is where more work comes in.
Now is time to promote your website. Remember if you don't promote your site you will never get potential customers to visit never mind make any sales, so make sure you put in the work and effort in this area. Just think no one will be able to find you because of the millions of other websites on the net if you don't.
You need to be much better than the other marketer. You should be prepared to advertise your website for even more hours compared to the next person. And you've got be quicker than the next guy to implement the most current as well as most effective techniques of website advertising and marketing.
There are various things you should be doing with your new Internet site. To start with, you'll be creating articles such as this one concerning the services and products you promote as well as subject areas associated with them. Additionally, you'll invest some time submitting these content articles to Internet sites that provide free content to webmasters.
Plenty of online marketers are always searching for great unique content. They visit these content providers and grab articles or blog posts relevant to their products and services and place this content into their websites. Because your article, such as this I'm writing here, has got an author resource area in the bottom with links aimed at your website, each website owner that places your content onto their website has become an additional site that backlinks to you.
This boosts your link popularity, which in turn makes it possible to get much better listings in search engine results for your keywords and phrases. Creating a minimum of one article daily can move you up in the search engine rankings before long. I try to write at least two articles a day just to present you with a sense of how much I'm ready to market my Internet site.
Blogs and forums that are related to your products or services are also great places to make a post. You place a link to your website in the signature line. This is not only a good way to get a link back to your website but by taking part in the forums and blogs you may also be creating interest in your website, product or service to others there.
You should also place your link inside your e-mail, on your business cards, in your letterhead, and any place else you are able to. Operating your own business, regardless of whether on the Internet or off the Internet is a way of living, not a 9 to 5 position. Therefore make sure you are prepared to do whatever needs doing to achieve success. Since if you aren't prepared to work hard and give it your all, maintaining your own online business will not be right for you.
Would You Like Help your Home Online Business Or Online Business Systems?
It is true that it can sometimes be difficult learning the Internet business basics for many new marketers, but you can now get the help you need not only with building a profitable online business from home but learn about many different online business systems that are making online marketers of all kinds, new and experienced a great income on the Internet. If you would like to get a lot more valuable information about the various online business models, systems, and techniques like how to pick the right one for your internet business idea, product or service FREE. Go to: https/diyinternetmarketer.com