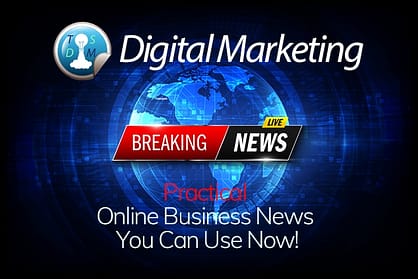 September 2019
TS Digital Marketing News and Resources
Possible Facebook Glitch with HTTPS URLs in Image Posts
Your images may fail to load or get replaced with random images when posting HTTPS links in Facebook.
Users have turned to Facebook's Debugger tool to check the HTTPS links, and the results claim either the images in the URLs are corrupted, or the format is not supported. It's been noted that URLs using HTTP seem to work just fine, but URLs using HTTPS do not. 
https://marketingland.com/does-facebook-have-a-problem-with-https-urls-in-posts-with-images-265651
---
YouTube's Original Content Will Be Ad-Supported and Free
YouTube is going to make its paid content free as of September 24th. Because YouTube's original series have been gated for so long, it's likely that those viewers who held off from paying for the membership will flock to the original content when it is opened for all. 
This expected increase in traffic means that advertisers will have a larger audience — and that YouTube can charge accordingly. Given that YouTube already has the broadest ad reach of any ad-supported video service, this is a big opportunity for marketers to get more eyes on their ads. 
https://deadline.com/2019/05/youtube-confirms-it-will-stream-its-original-shows-for-free-with-ads-newfronts-1202606334/
---
Facebook Users Can Now Stop Brands from Using Browsing Activity for Ad Targeting
Off-Facebook Activity lets you see a summary of the apps and websites that send information about your activity, and clear this information from your account if you so desire.
https://newsroom.fb.com/news/2019/08/off-facebook-activity/
---
Chats are No Longer Available in Facebook Groups
Before this update, the chat functionality enabled in groups allowed users to start a chat with 250 people. They could instantly spam them with a message that had absolutely nothing to do with the shared Facebook Group's interest.
This is no longer possible, thanks to the update.
https://www.facebook.com/communityleadershipcircles/photos/a.1658480497594622/2210735435702456/
---
Instagram revamps Boomerang, creates Layout for Stories and more
This opens up possibilities for users to make Stories more dynamic and visually interesting. 
For brands, this can help convey more information in a single story, like multiple products included in a single sale. 
The feature also enables brands with limited design resources more bandwidth to create these types of posts without needing a custom design each time. 
https://wongmjane.com/blog/ig-story-camera-aug19
---
Google Indexing Spoken Words Within Podcasts
Google has quietly added new rich results markup for podcasts in the developer center.
Google says, "You can enable your podcast to appear in Google Search results along with individual episode descriptions and an embedded player for each." This will however only work for searches done on the Google Search app version 6.5 or higher on an Android device or on Google Home. Google said they do want to add "support for Chrome on Android soon."
https://www.seroundtable.com/google-rich-results-for-podcasts-23618.html
---
Is Twitter Dying?
Over the last few years, concerns about a declining user base have made marketers question the state of Twitter.
You might have seen reports that Twitter's monthly active users (MAU) have been in decline. While Twitter reported a decrease of 9% in a recent report, they attribute much of the decline to the elimination of spam and bot accounts that the platform has been trying to clean up.
At the same time, Twitter announced they'd be switching to reporting on daily active users instead. That number shows a 9% increase in daily active users, suggesting that while those who log in monthly is going down, users that interact daily has gone up. Clearly, Twitter is doing something right if daily users are on the rise.
https://www.ignitesocialmedia.com/twitter-marketing/is-twitter-dying/
---
Less than Half of Google Searches Now Result in a Click
Ever get that feeling that your organic traffic isn't moving? Or that your high ranking content doesn't get the love it deserves?
You're not alone.
A report released this week by SparkToro and JumpShot showed that just over 50% of Google searches don't get clicked.
That's a terrifying statistic for any sales and marketing team. 
https://sparktoro.com/blog/less-than-half-of-google-searches-now-result-in-a-click/
---
Google Question Hub Might Change Your Content Game
According to Google, Question Hub "collects unanswered questions from users to identify content gaps online".
These unanswered questions are made available so that subject matter experts and content creators across the internet can produce content that provides the answers to previously unanswered questions.
https://questionhub.withgoogle.com/intl/en/#about
---
Google replacing 'Voice Search' on Android with Google Assistant
Goodbye voice search, hello Google Assistant. The company is swapping out the familiar blue and red mic in favor of its Assistant on the home screen of Android handsets. 
https://searchengineland.com/google-swaps-voice-search-on-android-for-google-assistant-319986
---
Youtube Super Chats Can Now Be Purchased In 19 More Countries
YouTube live streams are generally pretty good, but getting noticed in the live comment stream is tricky, especially when there are thousands or even hundreds of thousands watching or commenting.
To combat this, YouTube has introduced Super Chat, a way for commenters to get more noticed by their favorite content creators by paying to pin comments to the top.
The way Super Chat works is by allowing individual users to pay to promote their comment for a temporary period of time (up to 5 hours).
The comment is highlighted and pinned to the top of the comments, and the creator who is hosting the live stream can reply. To send a Super Chat, send a dollar sign in the live chat, then select 'Send a Super Chat'.
And now 19 more countries have been added.
https://www.androidpolice.com/2019/08/12/youtube-super-chats-can-now-be-purchased-in-19-more-countries/
---
Do Advertisers Need to Start Paying More Attention to Reddit?
Reddit used to be a scary, inhospitable place for brands, but is that changing? It got a complete overhaul last year and has started to offer new options to advertisers too.
Reddit is a tech-savvy environment and trolls lurk in its darker corners, but according to Zachary Burt, President of Code for Cash, there are ways to use the platform effectively without the negative backlash.
https://marketingland.com/is-it-time-to-pay-more-attention-to-reddit-for-advertisers-focused-on-niche-audiences-the-answer-is-yes-264832